News and events

News

2023.08, Reducing Packing Material Footprint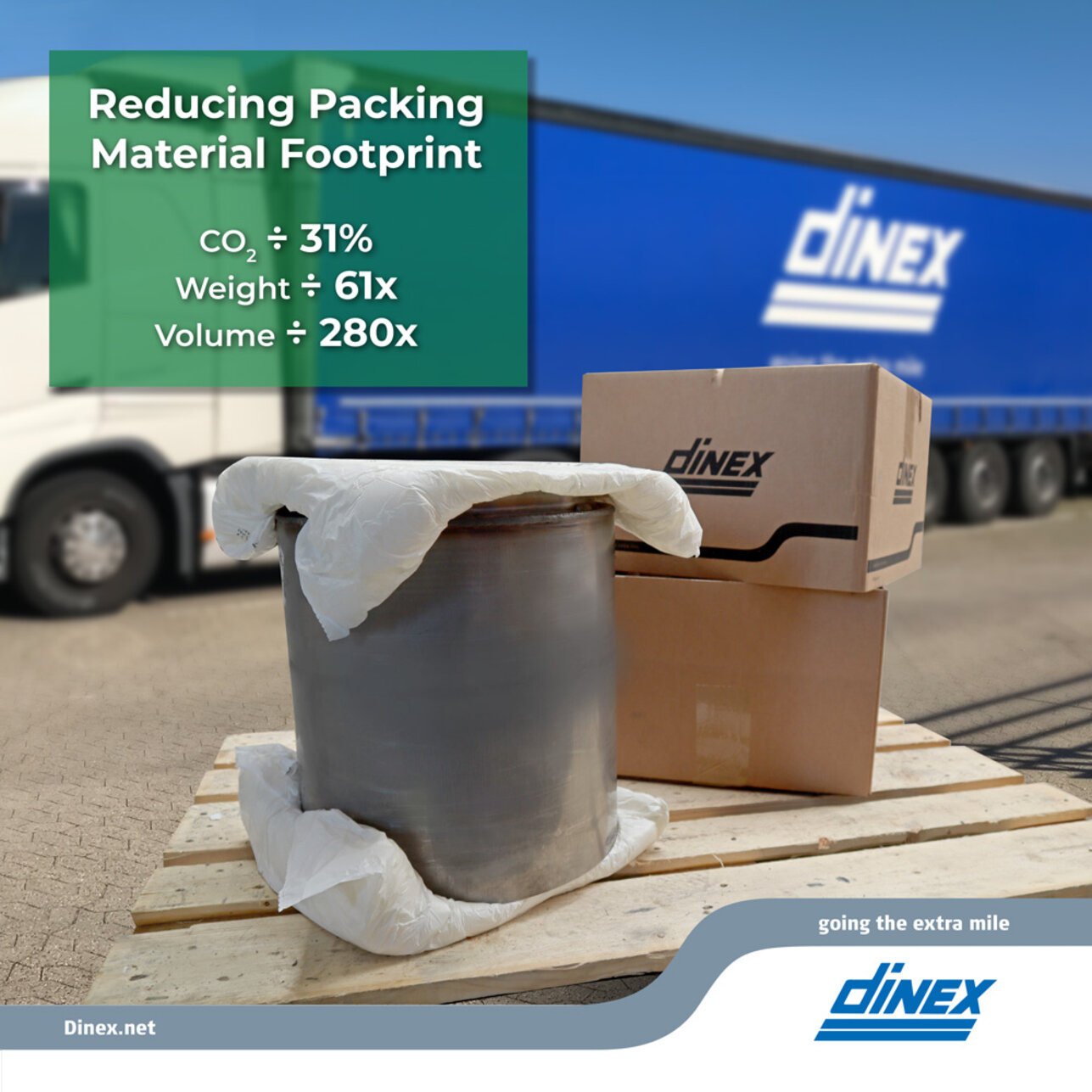 Reducing our transport carbon footprint with customizable, reusable and recyclable plastic forms.
As a part of Dinex' Particulate Filter Reconditioning program we handle in- and out-bound flow of thousands of particulate filters. To reduce the environmental footprint of packing materials in this return-loop, and still provide proper protection of filters to avoid transport damages, we have replaced traditional internal cardboard packing with inflatable plastic foam forms.
These bags adapt to the shape of the product, and weighs 61 times less than cardboard, while taking up 280 times less volume until they are customized. This gives a huge cut to upstream transport emissions, because 1 truckload carries many times more materials.
After inflation they adapt perfectly to the product which effectively prevents transport damage. The bags can be reused several times, until they are finally recycled as plastic waste.
All in all, a 31% reduction in GHG emissions over the packing material life cycle is expected, compared to cardboard.
Read more about Dinex' initiatives for a more sustainable future in our recent ESG report HERE.