Environmental & Social Governance
Environmental & Social Governance
At Dinex we believe in openness and transparency, which is why we share publicly all metrics and key activities related to our
Sustainability policy
in an annual Environmental & Social Governance report.
Dinex reduces it's climate footprint
In 2022, Dinex reduced it's CO2e emissions by 3,5%. The reduction was driven mainly by activities to make more efficient use of resources, mainly targeting electricity and natural gas consumption.
2022 was also the year where our new production site in India commenced serial deliveries of Bharat Stage VI emission systems to a local major heavy duty vehicle manufacturer, and together with other events this drove a general rise in activity level. Taking this into consideration, our CO2e emissions per working hour dropped by over 14%.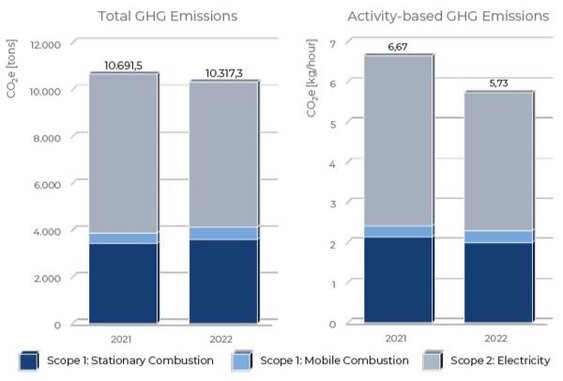 Questions related to Dinex' Sustainability activities are welcome, and can be addressed to:

Kristian Kaufmann
Communication & Sustainability Manager
krk@dinex.dk