NOx (Nitrogen Oxides) sensor is typically a hightemperature device that measures the level of NOx in exhaust systems, which is strictly regulated by authorities in all parts of the world.
The measurement also helps to optimize engine operation, ensuring proper functioning of the exhaust after-treatment system.
All Dinex NOx sensors match OE criteria and are calibrated and controlled at test facilities. Parts available for Cummins, Detroit, Freightliner, International, Kenworth, Paccar, Peterbilt, and Volvo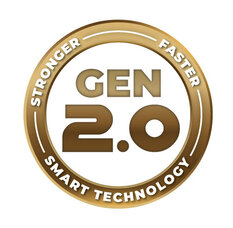 NOx-sensors can be a bit of a tease… That's why we at Dinex are determined to be your preferred partner Before, During and After the purchase of NOx-sensors.


We have introduced a new generation of sensors with more features and upgraded software. Extensive testing and validation ensure that our sensors are matching OE quality, and our team is working constantly to provide you with a better guidance and service.To learn more, check out this flyer where we explain some of the improvements made recently.
Our NOx Sensors are:
• Directly replaceable with OE Sensors
• Tested at Dinex Test Center
• Tested and accredited by third party
• A cost effective balance between emission control and Urea consumption
• Stock item for fast delivery
• Easy to install
Dinex NOx Sensor Video Series
A NOX sensor is a sensitive part of an exhaust system, and it introduce a number of new challenges and potential failure modes. that other exhaust spare parts don't.
See the video series with our Customer Care & Mechatronics Product Business Manager - Karlis Banis that will explain how Dinex support you before, during and after the purchase, ensure compability and reliable quality, how OE Software updates affects the compatibility of your NOX-sensors, and a demonstration of how re-flashing brings new life to outdated NOX-sensors.
NOX Sensor series - Part 1
Dinex is with you before, during, and after the purchase.
NOX Sensor series - Part 2
How we constantly work to ensure compatibility and quality.
NOX Sensor series - Part 3
How OE Software updates affects the compatibility of your NOx-sensors.
NOX Sensor series - Part 4
How deposit of oil and coolants can cause a defect NOx sensor.