News and events

News

2022.12, Thank you CARAT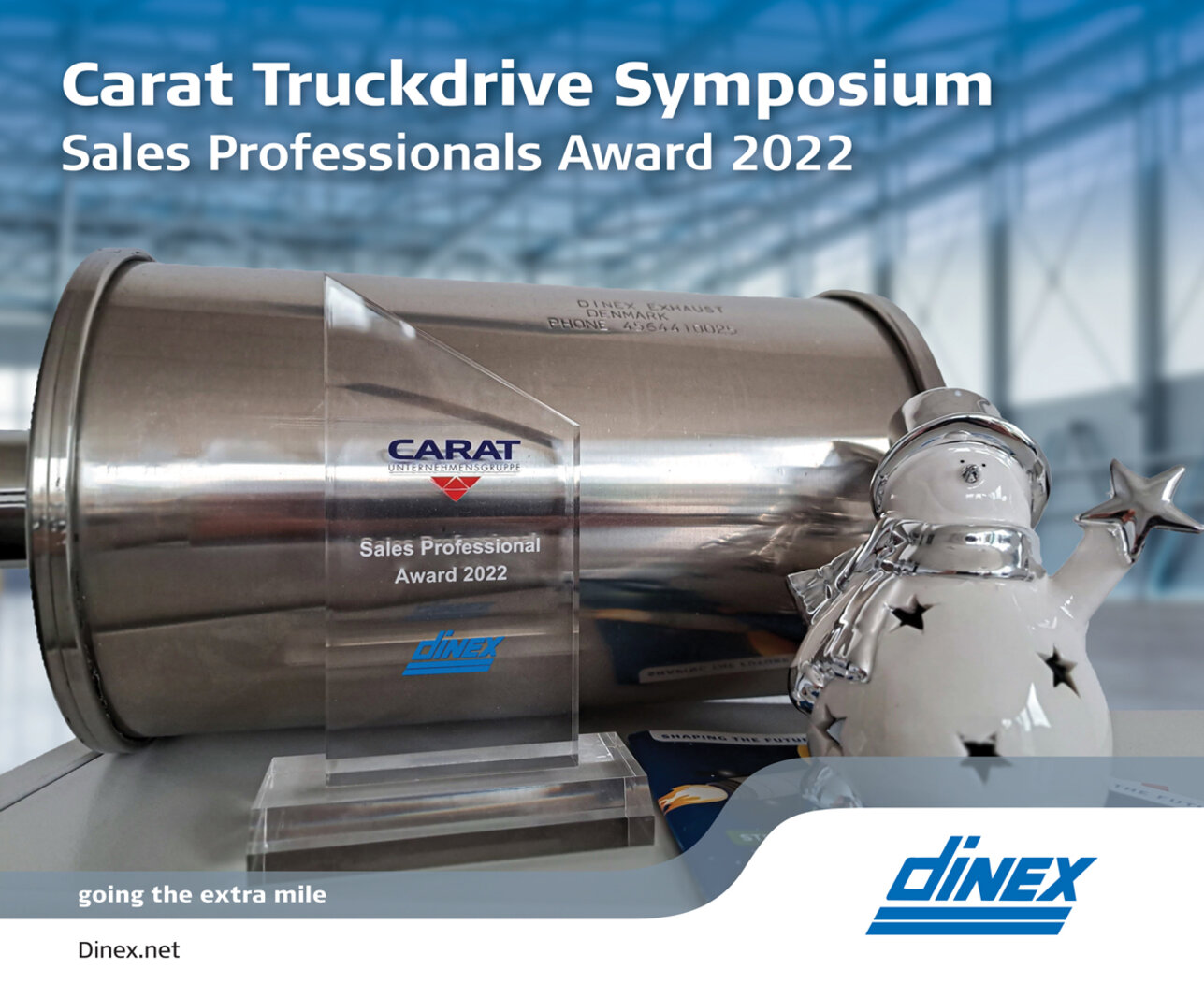 Thank you CARAT - What an honor!
What an honor, and what a way to wrap up the year! Thank you CARAT for recognizing Dinex with this Sales Professionals Award 2022.
This means a lot to the whole Dinex team who is behind the market's leading one-stop-shop for commercial vehicle exhaust parts and make no doubt that we will continue Going the Extra Mile for all our highly valued business partners.