News and events

News

2023.09, Pipe Technologies & Insulation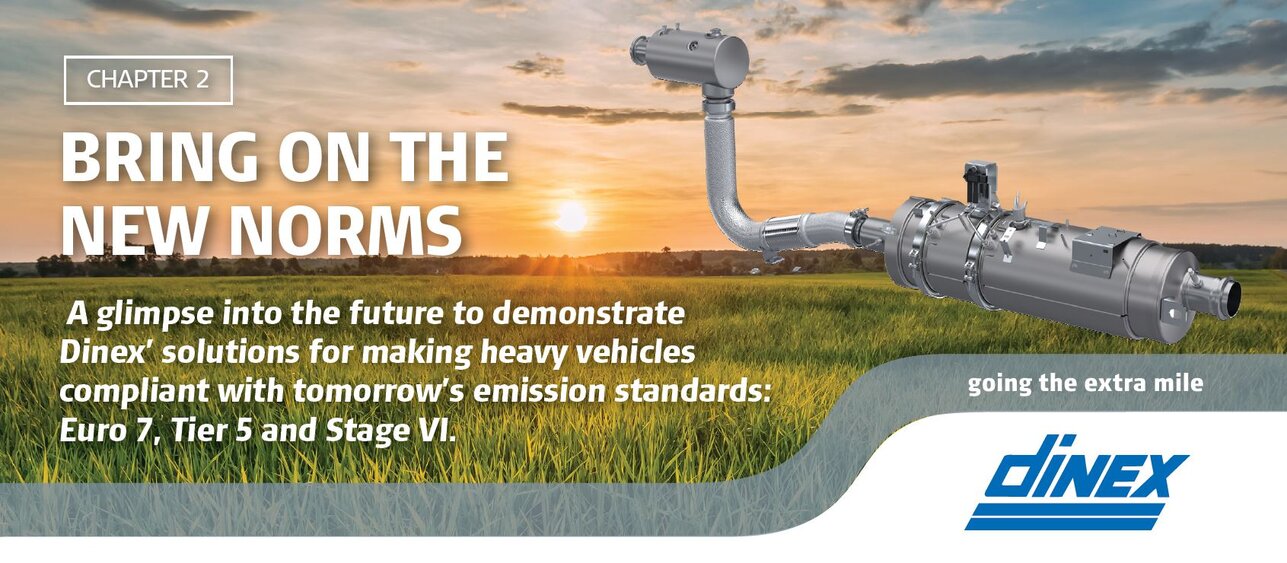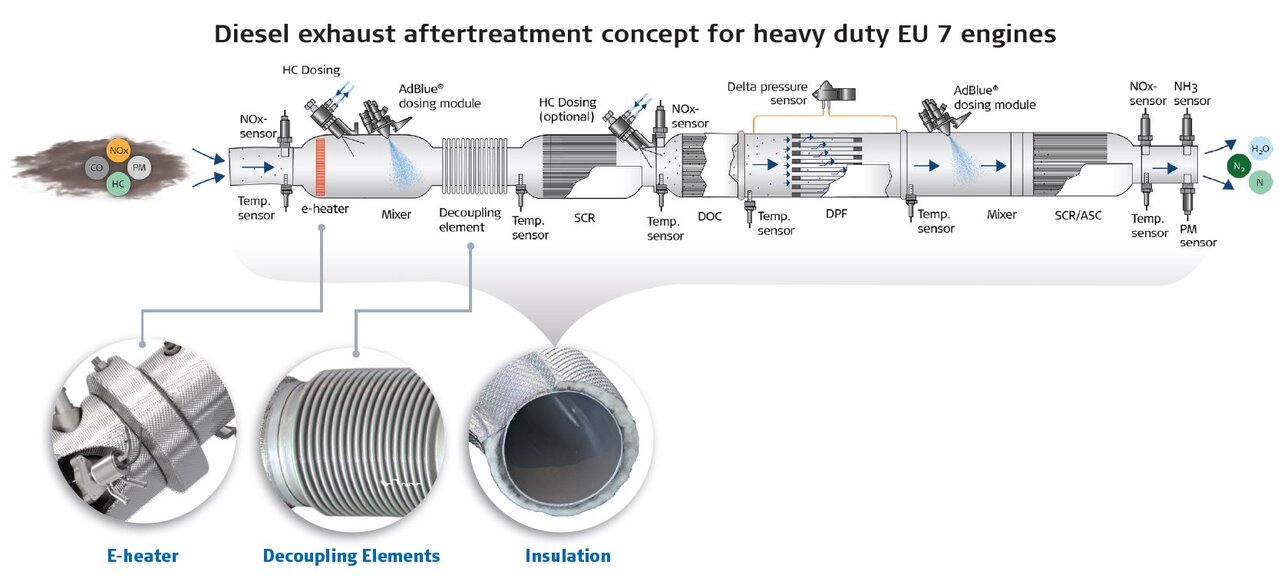 Pipe Technologies & Insulation: Just a Pipe? Not anymore!
By Konstantin Bondarev
Getting in compliance with upcoming regulations is not only a question of more catalysts, better filters and more efficient coating. More advanced technology is moving into the upstream exhaust pipes, making them just as much an important part of the full system, as the AfterTreatment box itself.
Let us introduce you to electrical heaters, new advanced insulation technologies, and heat- preserving leak tight decoupling elements with long durability.
e-Heater
The Euro 7 cold start requirements for heavy-duty vehicles are significantly stricter than those for Euro 6. This means that heavy-duty vehicle manufacturers will need to use a variety of technologies to reduce emissions at cold starts to meet the new standards.
The technology that Dinex proposes to its customers to reduce cold start emissions is Electric Heater.

The electric heater quickly heats up exhaust gas and is available in a range of diameters from 2.5" to 13". It can provide up to 14.4 kW of power at 48 V, 7.2 kW at 24 V, and 3.6 kW at 12V. It is also available in a serviceable design that is easy to install.

The eHeater is capable of heating exhaust gas to a temperature required for AdBlue injection in seconds, significantly reducing cold start period and number of emissions.

Complexity of the electrical heater development is in finding an optimal values of resistance, power, energy consumption, thermal inertia, weight and cost for a particular application.

As a full system tier 1 supplier, Dinex is responsible for the heater's design and complete validation so to provide its customer with the best possible quality product.
Insulation
Dinex offers a wide range of thermal insulation solutions to improve the thermal efficiency of exhaust systems. Our solutions include: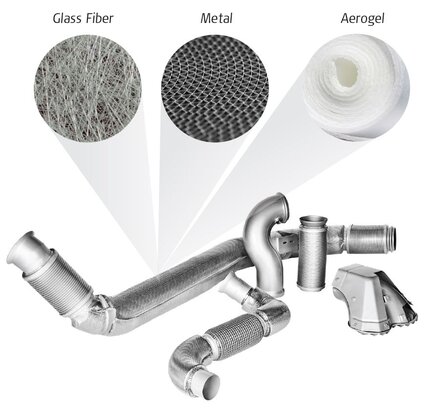 Aerogel:

Aerogel has excellent thermal insulation properties. It is the best possible thermal resistance available.

Conventional glass fiber and silica fiber:

These are traditional insulation materials that are effective and affordable.

Multilayer and airgap insulations:

These insulations are made of multiple layers of materials with air gap or air bubbles in between. They offer a compact solution with excellent thermal performance.

Innovative sustainable insulations:

These insulations are made of sustainable and recyclable materials and are designed to meet the needs of the future and upcoming euro 7 legislations.

Low thermal inertia:

Thin pipes with low thermal inertia insulation provide exceptional heat retention performance as well as getting faster to the optimal operating condition.
Dinex insulation can be provided in a variety of embodiments, including:
Different thickness:

From 5 to 20 mm thick

Preformed:

Custom-shaped to fit any exhaust system

Detachable:

Easy to install and remove

Welded:

For a secure and leak-proof seal
Dinex Leak Tight Decoupling (DLTD):
In the decoupling area new challenges are following: maximal heat saving inside the system, small space envelope around the decoupling element, possible AdBlue deposits on the walls, zero leakage and above all those challenges goes increased mileage of decoupling element, for which Dinex sets internal target 1,000,000 km.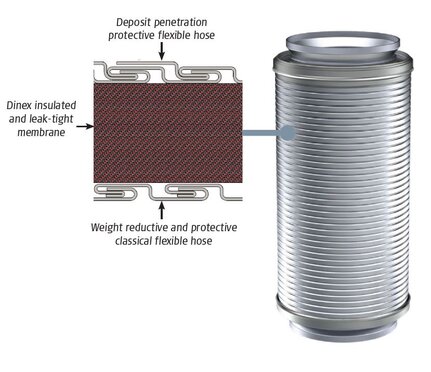 As a response to these challenges Dinex Project Manager Stanislavs Zilics has been leading an R&D project to combine all previously gained experience from years of development and production of decoupling elements for the OEM industry, with modern technologies and innovative thinking. The result: An entirely new product:


DLTD – Dinex Leak-Tight Decoupling.

This product is a fully leak-tight flexible hose. It has integrated and protected thermal insulation, which allows it to save space around. The special own-developed flexible hose profile prevents AdBlue deposit penetration inside the hose, which allows this product to reach the target, which is set for durability.
Additionally, the Dinex flex allows to compensate movements in all directions as well as torsion.

Dinex is ready for future emission standards with in-house developed technologies and innovations. Through a series of 4 articles, 4 technical experts from around the Dinex Group each highlights the many challenges of the tightened regulations they work with in their everyday and presents the technical solutions which are already available.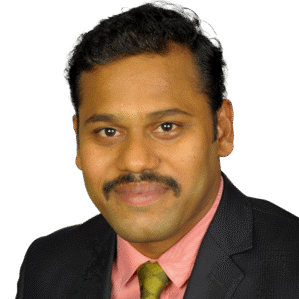 Arun Guruvaraju
- Bsc. Mech.Eng.
Project Manager with specilty in System Integration of complex Emission AfterTreatment Solutions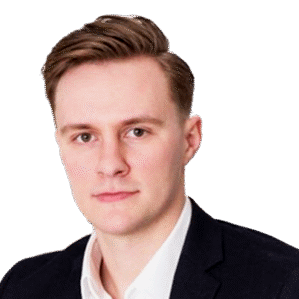 Konstantin Bondarev
- Bsc.Eng & PMP
R&D Project Manager with specialization in thermal management (e.g. passive insulation and active heating).
Toni Korhonen
- Bsc. Mech.Eng.
Senior Design Specialist with years of experience in transforming innovations to applications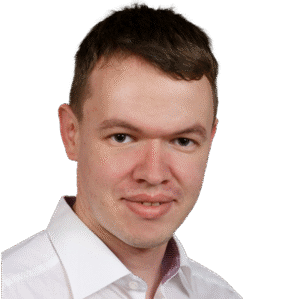 Dr. Mirko Pfeifer
​​​​​​​Specializes in development of catalytic coatings to match future regulations and customer demands
A glimpse of the Dinex OEM Division


Global Footprint
-
Local Presence
Operating with local teams close to our customers, backed up by global technical competences.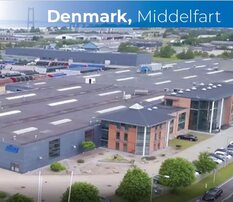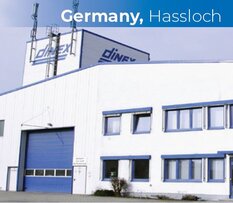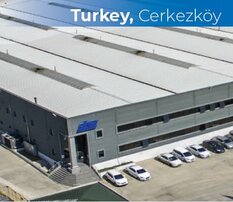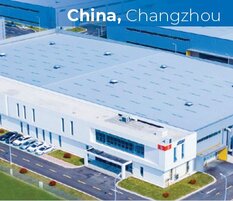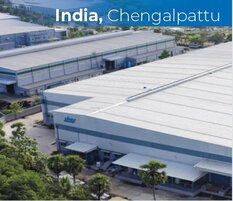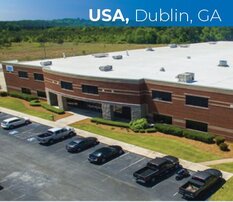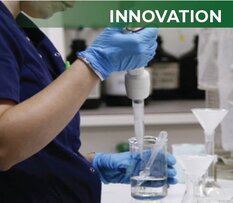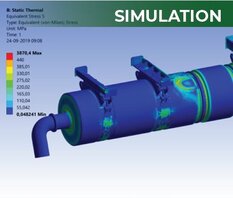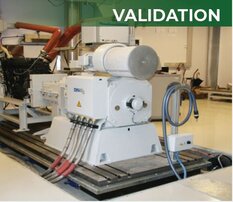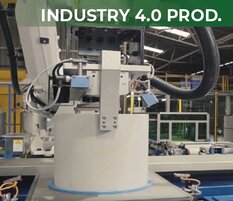 Core Technologies
-
Proven Solutions
All developed and produced in-house for a simple, cost efficient supply chain with highest solution ownership.

Ceramic and Metallic
Substrates with catalytic coating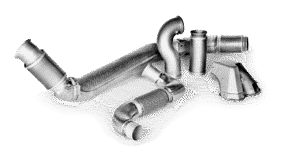 Pipes, Zero-Leakage Decoupling
and Thermal Management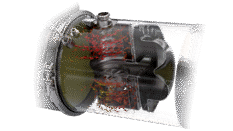 Canning and system integration
with optimal flow and mixing

Agile Partnership

-

Customized Innovations
Full System and customer specific engineering approach: From final application down to coating formula.