News and events

News

2023.09, Welcome to our new Global CSO of the Aftermarket division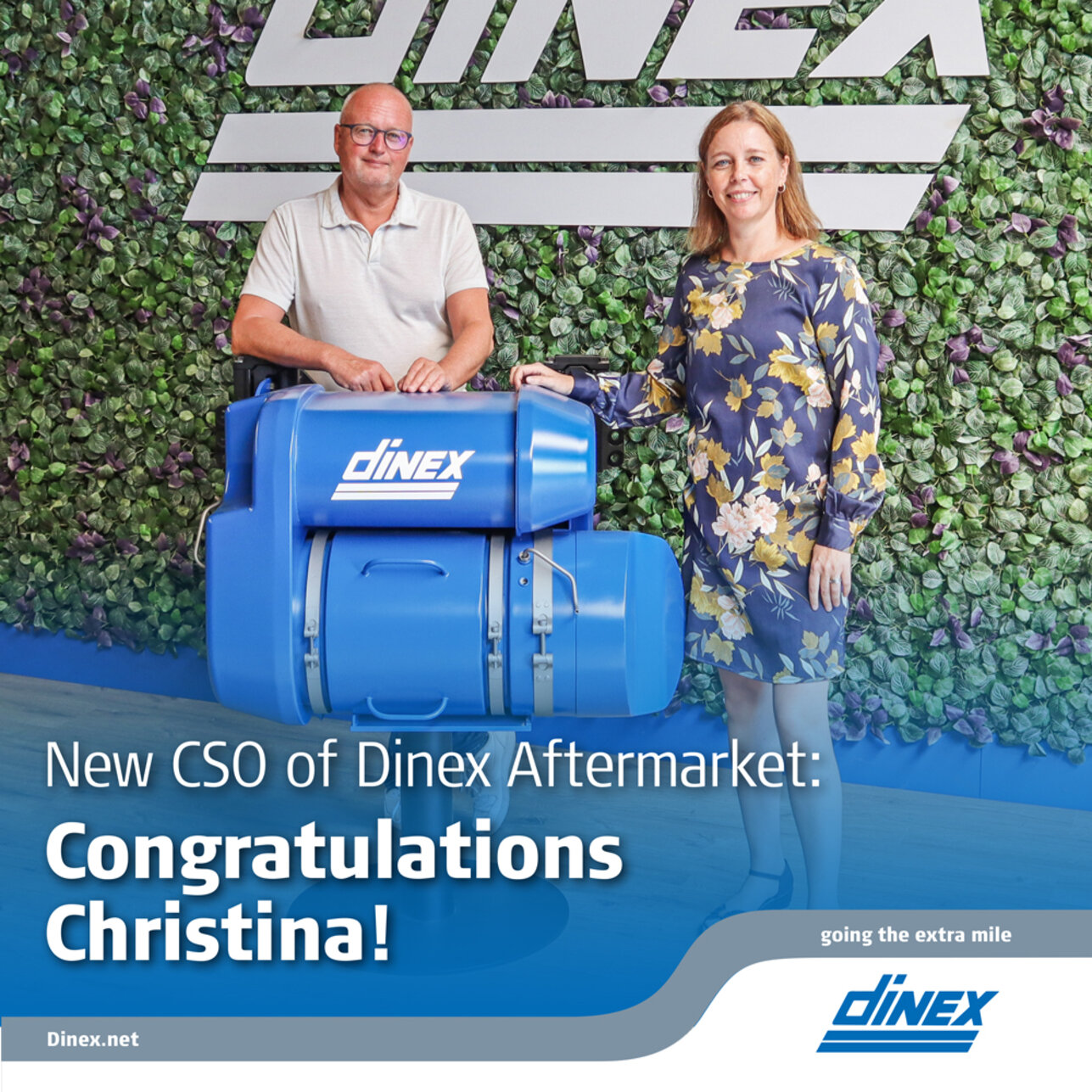 New CSO of Dinex Aftermarket


Dinex strengthen their commercial effort and advance the customer mindset, as we announce our new Global CSO of the Aftermarket division: Christina Jørgensen.
As some may notice, this is not exactly a new face: Christina is a true home-grown power player of the Automotive Aftermarket, who started her career as a sales assistant in Dinex over 15 years ago: Typing in orders, taking calls from customers, and making sure all deliveries were shipped to our customers on time.
Christina puts it this way: "I have always enjoyed the close dialogue, the confidence, and the constructive relations with our customers. We work hard to offer a full-range product program, share our services and technical knowhow, and make solutions that are easier to work with. That's what drives me, and what I will continue to focus on as CSO."
Since her first day in office, Christina has made a reputation in the organization of always putting the customer first: Tough, sharp, but always with a smile. With both feet on the ground, an open mind, and never hesitating to state her opinion, she is known to be a problem solver and a strong ambassador of whatever brings values to our customers.
Group CEO Torben Dinesen comments: "This promotion is only a natural step in the growth of Dinex. Christina has worked her way up and knows the Aftermarket business inside out. Her local teams have made great results under her leadership, so I can't think of anyone more obvious for the position of CSO. And I am confident that our customers will agree."