Solutions

Diesel aftertreatment solutions
Diesel Aftertreatment solutions
EU VI/EPA level regulations
Advanced regulations like EU VI, US EPA10, China National 6 and India Bharat 6 need complex after-treatment systems (ATS) to fulfil all regulatory requirements. After initial implementation in year 2014, EU VI level regulations have been updated step by step over the years with primary focus on real driving emissions (RDE) and In-service conformity.
Dinex supports the Heavy Duty and Medium Duty commercial vehicle manufacturers (OEMs) with well-proven and advanced ATS technologies. With in-house production of most critical components – such as catalyst coatings, canning, piping etc. - Dinex simplies the processes and the business of our OEM customers by acting as a Tier 1 single development partner and also a full system hardware supplier.
Dinex advanced catalyst coating technologies (DOC, C-DPF, SCR-DPF, SCR and ASC) are among the best in class. The wide range of technologies provide the flexibility to modulate the ATS layout to the full benefit of our customers as per their duty cycle and application requirements. The catalyst technologies have been rigorously tested by major OEMs world-wide and are under application meeting most stringent engineering targets and real driving emissions performance requirements.
With close to 30 years of experience in canning & housing as well as patented technologies for compact mixers, Dinex supports OEMs with robust and flexible ATS canning meeting a variety of packaging and space requirements.
Providing complete flexibility for meeting OEM customer preferences, Dinex also acts as component (catalyst coating / substrate) supplier and as a canner, working together with other OEM chosen suppliers.​​​​​​​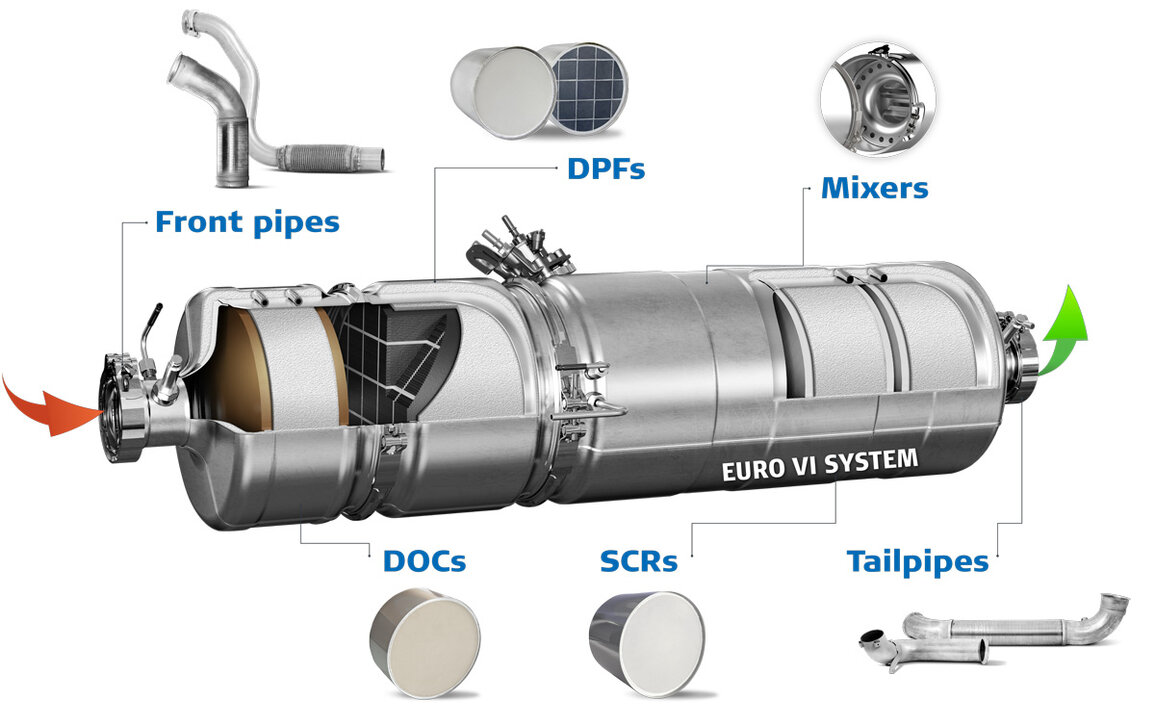 Stage IV/V level regulations
Stage V
Stage V emissions regulations will come into force in EU from 2019/2020 depending on the power rating. In comparison with past regulation, the major challenge is the enforcement of particulate number (PN) limit, which will make application of a particle filter mandatory for engines of power rating 19 kW – 560 kW.
With our full range of catalyst coating and canning technologies combined with the Dinex SiC DPF technology, Dinex supports OEMs in meeting the regulatory requirements for engines of all relevant power ratings. The new SCR-DPF technology offers OEM manufacturers an overall ATS size reduction of up to 20 %, thus perfectly complementing the typical space restrictions in off-road vehicles.
With a variety of canning designs like in-line, S or U shaped, which can be easily scaled as per engine size, Dinex offers complete flexibility and customisation.
Stage IV
Stage IV emissions regulations need aftertreatment for NOX and hydrocarbons and the Particulate matter (PM) containment is typically done using in-cylinder measures.
The most widely used ATS layout for Stage IV regulations is DOC- and SCR-based. Dinex has for a long time been providing solutions for fulfilment of stage IV emissions regulations.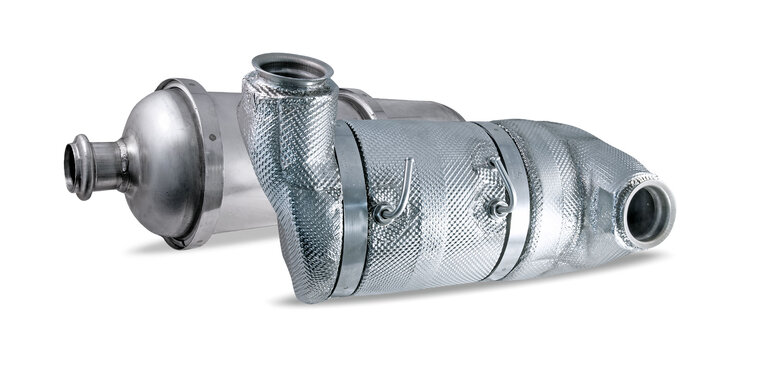 The new Stage V SCR-DPF technology offers OEM with an overall ATS size reduction of up to 20%.
EU IV/V level regulations
The most widely used EU V / CN 5 Diesel ATS technology is SCR based. For close to an decade, Dinex has supported OEM customers worldwide with vanadium-based SCR technologies. The technology is highly sulfur resistant and is a perfect solution for regions where the Diesel fuel has high sulfur contents.
OEMs worldwide have followed various strategies / technical routes for fulfilling EU IV level emissions regulations – SCR-based ATS or EGR + DOC + POC-based. Thanks to our wide product portfolio, Dinex has supported OEM customers with both of these technical route options. Apart from the coating technologies for DOC and POC, Dinex also has in-house manufacturing of metallic substrates as well as metallic partial flow filters or so-called particle oxidation catalysts (POC).